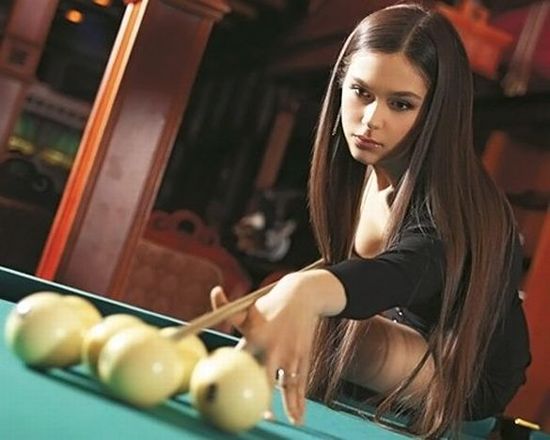 (Anastasia Luppova's cue)
Now let's try to indulge ourselves in imagining to play err..I mean playing billiards. I think this is kind of addictive activity and pretty awesome to burn your fats as well.

Ok, let me start a few-sentence story...
Played billiard last night with some family members after a dinner in Cabalen. This was in Mall of Asia where it gave us a not-so-reasonable outlay, P300.00/hour. Or is this reasonable? Or are there any other places where our players could indulge more in terms of accessibility or even rate? (I mean much cheaper rate)  Thanks for the reco.