This seems to be one of the implications of Trump's Immigration policy. What do you think guys?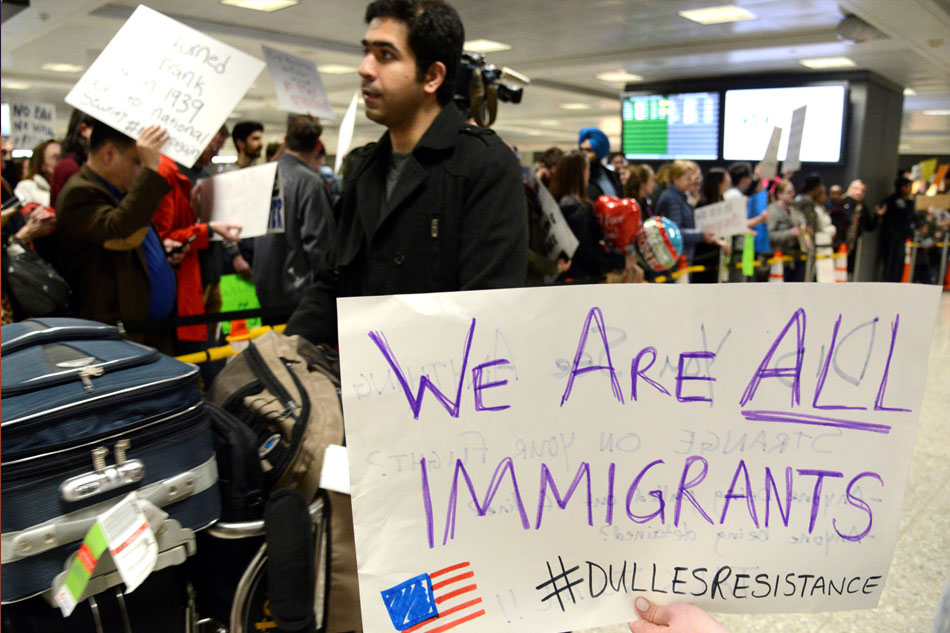 "Pinapili nila ako kung uuwi ba ako or gusto ma detain," he said.

He was then escorted to Los Angeles International Airport and by 10 p.m. he was on a Philippine-bound plane on a ticket that he paid for himself. It was only at this time that he was able to speak to his wife within 24 hours. Galleon was no longer in the US.

Caught by surprise by ICE and with no access to legal help advocates, there could've been a different outcome if he was more informed. With two US citizen children and no criminal record, they say he may have had a chance to fight off the deportation orders.

But they say that ICE agents will intentionally intimidate their targets and never tell them their rights.

"ICE, if you interact with them, are trying to get you to sign your own voluntary departure. He was asking for legal assistance and they were ignoring that and in the end they gave him false options. There was a bond process. If he was able to connect to legal services like here at PWC, we could've galvanized legal support and community support so that he could've gotten out on bond," said Aqui Soriano Versoza of the Pilipino Workers Center.

With nowhere to go, his wife and two US citizen children followed him home to Zamboanga about a week later.

The PWC is now trying to rally monetary and emotional support for his family.

This weekend, Galleon will address a group of undocumented workers at the Filipino Workers center during a Know Your Rights Workshop.

While the former crewman's 7 years stay in the US may have come to an abrupt end, he hopes his story can unify and warn his kababayans and give them a fighting chance to survive in this tough immigrant climate.